Dao Academic Consulting
Personal Financial, Career, and Academic Consulting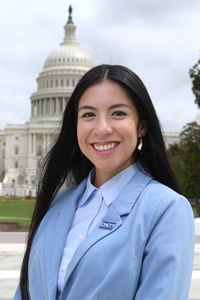 Antoinette Dao
Consultant and Certified Financial Risk Manager
SERVICES OFFERED
Experience personalized consulting for financial planning, career navigation, and academic goals
7
Successful First-Time Homeowners
WHAT OTHERS SAY
From paying off credit card debt to student loans Antoinette has guided me through my financial journey to reach my short, mid, and long term goals. Before working with her I very insecure about my finances. This feeling quickly changed after my first consultation. She is easy to talk to, extremely knowledgeable, and genuine. I recommend all my friends to her!!
Honestly, Antoinette blew my mind during the first consultation. She helped me realize that saving money is more than just seeing the number go up in my bank account. Saving money helps you achieve your life long goals. Antoinette is insightful, and enthusiastic about helping people out. I look forward to her help in achieving my goals.
If you're looking for overall financial health & wellness, individually or generationally, look no further than, Antoinette. Our initial consultation shifted my thinking about wealth, introducing me to High Yielding Savings Accounts and assessing best options to eliminate/reduce my credit card and student loan debt. I came into this with basic knowledge of budgeting, reducing debt and savings – and left feeling empowered to approach wealth and its management differently. I'm actually excited about my finances and her knowledge eases my worries and questions. BOOK HER NOW!
As a recent college graduate entering a recession, I had many negative emotions surrounding my finances: confusion, uncertainty, and fear. After talking with Antoinette, I feel more confident in my ability to stick to a budget, repay my debt, and start saving and investing. Antoinette was an attentive listener and carefully developed a plan for me based on my financial goals. Antoinette's approach to financial consulting is accessible, comprehensive, and affirming. I'm truly so excited to keep working with her!